I'm not a big nail polish wearer, mainly because is a big "no-no" in my working area. However, I do like to paint my nails on holiday.
I tend to prefer nudes, but lately I've been experimenting with bright colours and pastels.
My favourite affordable nail polishes are these colour riche from L'oreal, the formula is great, has a wide brush –which is always a plus making the application much easier – and finally I love the bottle size (because I wear it not so often I was finding that most of my  normal size nail polishes were drying out).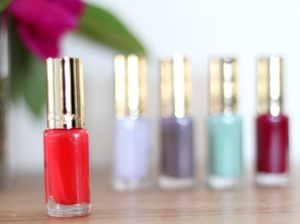 So Chic Pink, was my first buy from the collection and I've repurchased it twice. It is a bright coral and the name is quite deceiving… I mean there's pink there but definitely not a  pure pink as per say. I've used this easily for 7 days with minimal chipping!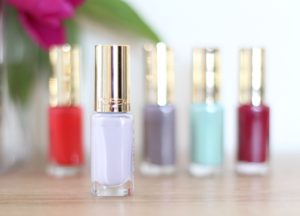 Nouvelle Vague, I can't make this guy work (even though I love the name – one of my favourite bands). I just don't seem to be able to wear this shade… I really like it in the bottle, but when applied to my nails… meh. It has more of a white undertone than lilac, so with two coats it's almost white!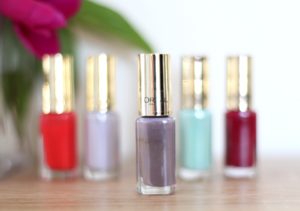 Parisian Rooftops, this is one of my favourites, I love grey nail polish and this one has a beautiful mauve undertone!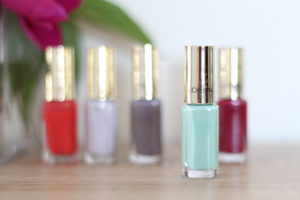 Perle of Jade, it's a beautiful pastel colour, however I would prefer if it was a little but more muted. However, it is perfect for spring/summer!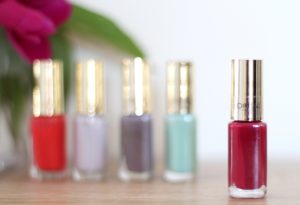 Addictive Plum, I adore this berry shade, it's not as bright as a red or a coral but still makes a statement! Love it!
What are your favourite affordable nail polishes? 🙂