When this product came out, I basically ran to the website and bought it – so glad I did! The beautiful rose gold art deco inspired – one of my favourite styles– packaging just makes you fall in love with it straight away!
The Charlotte Tilbury FilmStar Bronze & Glow is such a wonderful product, the powders are incredible – soft and super fine, they blend like a dream. You can see this palette in action on my Current Everyday Makeup Video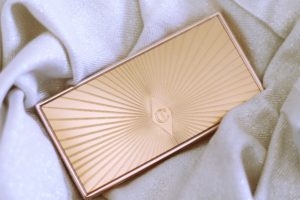 The contour shade is the perfect contour/bronzer shade for my pale complexion during the Winter. I find it very neutral, is not to warm nor cool, just perfect!
If you have quite a deep skin tone this palette will not work for you . You might want to have a look on the Filmstar Bronze & Glow in the medium/dark shade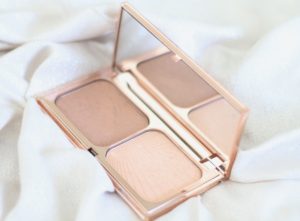 The highlighter is a pale champagne colour, which is so flattering. There's no chunky glitter, the shimmer is very fine and works wonders with my skin tone. Also, a good thing is that you can either make it really noticeable or more natural looking depending on your preference! Depending how much heavy handed you are :p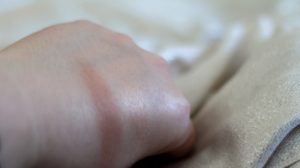 This will become – if it hasn't already– a cult beauty product for sure. I've used it so much – you can see the dent on the contour shade! Will repurchase once it finishes, it's a fact! Auntie Charlotte really knows her stuff.
Now talking about the Powder & Sculpt brush, I just bought this brush recently and I do prefer it for powder and highlighter. I find it perfect to deposit the right amount of product whilst powdering. However, I've now learned how to make it work for contouring, but only use it if I want a more defined contoured look.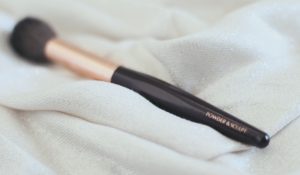 It is a gorgeous solid tapered brush with rose gold accent – who doesn't love rose gold?!
I would recommend to be careful when you wash it. I do find that I need to be much more gentle compared to my other brushes so it doesn't lose shape.
Have you tried any of these products? What are you thoughts?