Brunch was mainly a Saturday's ritual in London, of course, moving to Stockholm was no reason to stop it – I don't go as often these days, but still a ritual once in a while! 
So, I went on a hunt for places and I discovered Greasy Spoon in Södermalm, and completely fell in love with place and atmosphere from the very first time I went there, the staff is incredibly nice, laid back and so relaxed!
The space is quite rustic and has a mix of scandinavian and british style – look closely at that wallpaper!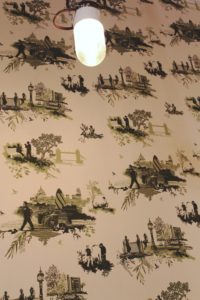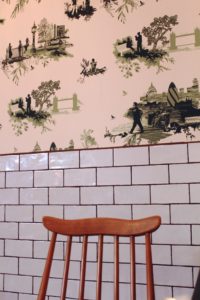 Now, the most important…
The food is amazing! I've loved everything I tried and I can tell you, that even though I haven't tried the pancakes, they look so yummy!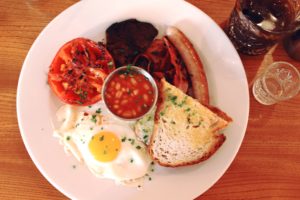 Note: I didn't eat some of the things due to my keto diet, just so you know :p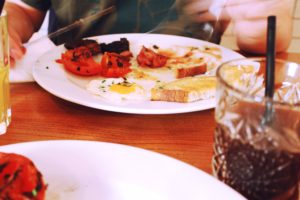 Someone couldn't wait to tuck in!  
P.S: How gorgeous are these glasses? 
If you are in Stockholm and craving some proper English style brunch I totally recommend this place! 🙂