Hej there, long time no see!
Let's jump the part I apologise for being away shall we?
I thought since I'm on my second bottle of this stuff I would do a PROPER review and tell you how wonderful this stuff is.
I've started using Ceramidin Liquid when my skin was freaking out, I was working out about four to five times a week, was the end of the winter and I started having annoying little red bumps under the skin, which were pretty new to me since I never had major texture issues.
After trying to figure out what was happening I texted my friend Sara which is one of the most knowledgeable skincare people I know and she promptly recommended this product.
I tried it, it changed my skin and I've been using it as my day serum since. 
What is it? 
I'm not an expert, but this serum – hydrating toner according to the new packaging but for me still a serum – is rich in ceramides which are basically fats that act as the "skin's bricks" and make about 50% of skin's composition that's why they are so important because they hold skin together by forming a protective layer that help lock in moisture and fight against environmental distress.
It also has:
– Licorice Root Extract: Soothes and provides anti-redness properties.
– Portulaca Oleracea and Aloe Vera: Calm irritated skin and hydrate.
– Panthenol: Alleviates and softens skin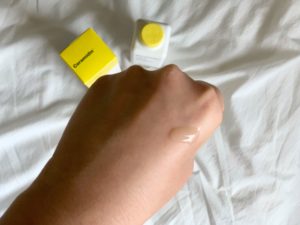 The texture is super lightweight and absorbs into the skin quickly, I think even oilier skin types would be happy with this one!
Visible Results
When I started using it back in the day, it made those annoying red little bumps disappear and I was so impressed, never seen a skincare product work so well for me. With the continuous use, I can see my skin is more plumped, the texture is more refined, is glowy and somehow feels more balanced.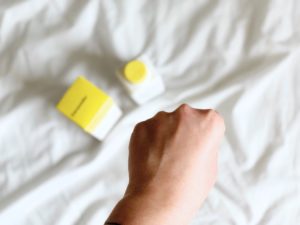 I'll be forever grateful to Sara – thanks gurl! – for recommending this one, honestly it's one of the best seruns I've used!
Also, the value for money is amazing, you pay about 37€/ £35,50 / 385kr for 150 ml of product that lasts you for ages and levaes your skin happy!