I'm a sucker for highlighters, I never used to be but since last  year or so,  I'm all about that glow.  Let me just to start this post by saying this so you can understand my "thing".
I lusted over the Tom Ford  Skin Illuminating Powder Duo in Moodlight for a while, but let's be honest didn't take me that long to succumb.
This palette has two shades and the idea is to be able to create two different lighting effects on the skin. The white shade is supposed to mimic the soft glow of daylight, and the golden one to recreate the romantic illusion of a candlelight. You can also mix them together to create a multidimensional glow.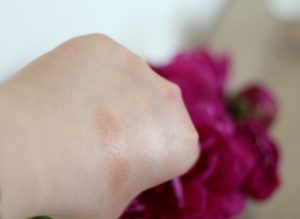 The powders are super soft and extremely fine, there's no fallout whatsoever. However, I do find the white shade quite sheer, but I'm able to build it up quite nicely if I want a stronger look.
The darker shade I do find trickier to use on my pale complexion, so I tend to use it lightly on top of a blush to have glowy cheeks! :p
Now, the most important question… Do you need it in your life? No. Unless you are crazy for makeup like I am.
Have you seen this palette or tried it? Let me know your thoughts!