When the summer comes, there are few aspects that I consider absolutely essential – protection, hydration and glow
I find that, I always go back to this products in the Summer – for a couple of years now – and I find them extremely reliable and stuff I can trust!
As you might have noticed my face is pale as a white sheet, so of course when the sun starts to come around I start to gleam as a white wall…. to counteract that, I use the CLARINS Liquid Bronze Self Tanning, on my face and décolletage which is a super light lotion, super easy to use and if you are afraid of self tanners like I am, you can be safe with this one. It's very subtle and very gradual, at least on me it takes a while until you can see the colour but I see glow from the first application. I normally use it at night and can guarantee you that you will see a subtle glow the next morning.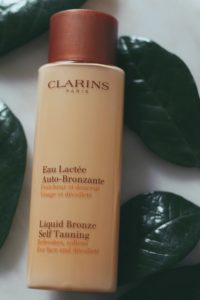 Now, moving to the hydration department, there are two products from Omorovicza that I always reach for in the warmer months.
I have combination skin so, I like to feel my skin moisturised without the greasy feeling of a heavy moisturiser.
The Omorovicza Balancing Moisturiser is perfection, light and has a gel like formula which is absorbed by the skin quickly and leaves it feeling hydrated, plumped and with a very nice subtle glow. It has Hungary's mineral-rich healing thermal water and a wonderful relaxing lavender scent. Finally, I've repurchased this product for the past 3 years, so it must say something!
Still on hydration, I used to be the kind of person that didn't pay too much attention on face mists… But one day decided to give it a go and was amazed. It's so convenient and such a nice experience, I love to use them specially in the morning… It does wake me up! But I also like to carry one with me for hot days and flights – flights just ruin my skin, honestly! – this Omorovicza Queen of Hungary Mist (travel size in the picture) is perfect to give you a hydration boost and to refresh you throughout the day, it doesn't disturb make up and this is going to be my companion on the upcoming next flight, for sure!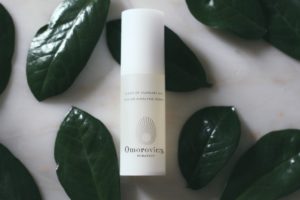 I'm a skin protection maniac and even in winter time I wear SPF on my face. I always reach for the La-Roche Posay Anthelios XL because they are the lightest formula I've used to date and don't leave my skin feeling greasy or with a white cast! It has been my running buddy and one I'll repurchase every year.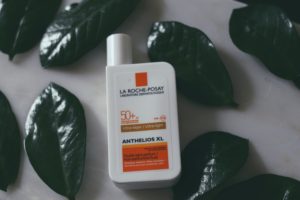 What's your skin essentials for the Summer?