If you fly regularly, unfortunately – like me–  you know how your skin becomes after few hours on a plane… Mine just screams out loud at the dry atmosphere by excreting oil. Afterwards, I'll get texture issues like those annoying little bumps under the skin that take few days to go away.
Years ago I used to wear makeup and get all dolled up – stupid me! – Now I go bare skin and just apply makeup before landing – just so people don't run away in the airport.
To help my skin during the flight, I just take small-ish, multi purpose products that I can rely on.
Omorovicza Queen of Hungary Mist, I've spoken about this mist here and I use this to just refresh my face before I use the other products. It's like a toning/refreshing step.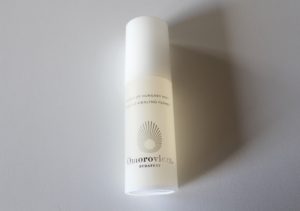 The next step is something that I never did before and involves the Lancôme Hydra Zen Anti-Stress Moisturising Beauty Essence, I'm dying to try an essence and managed to grab this one from Lancôme, really want to see what the fuss is all about! The only thing I can tell you at the moment is that this smells amazing!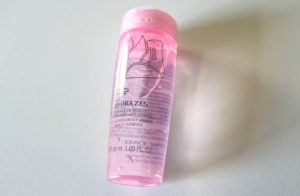 If my flight is really early in the morning,  I like to take with me these SKYN Iceland Hydro Cool Firming Eye Gels, just in case I have puffy eyes and need something to rescue me! These are so great, very cooling and not the most expensive ones in the market!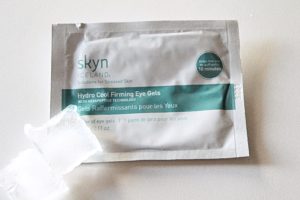 This Works In Transit Camera Close-up, this is the star of the show. It's a 3 in 1 product, a moisturiser, mask and primer. Also a popular one between A-listers including Victoria Beckham who praised it on her twitter – and if it's good for Posh Spice, it's definitely good for moi même. Moisturising and a great base for makeup, I'm in.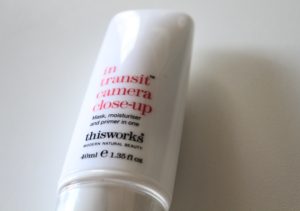 I use hand cream daily and it's something I always carry with me, but in flights I feel like it's a must have. My hands become two prunes once I start using the wet towels or using antibacterial gel – yes I'm that kind of person.
The one I've been using lately is the hand cream from SKIN Secret – a portuguese brand which I spoke about on my June Favourites video. Absorbs quickly, moisturises really well and has a super convenient packaging! No brainer 🙂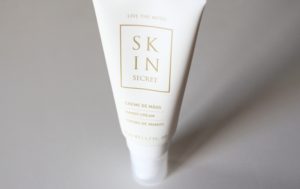 Last but not least, lip balm… This is another must have product for me, my lips always get really dry and the Omorovicza Lip Perfecting Lip Balm has been what I've using for the past couple of months and it's so great, it has a very luxurious texture and you really feel that is moisturising your lips, sometimes tingles a bit too which I like! The only downside is that comes in a pot and it's not that hygienic! Otherwise, a very nice product! 🙂
What are you in-flight saviours? Tell me all about them!