I always wanted to adore the original Chanel N05, unfortunately I always felt that it was a fragrance that was wearing me, which really annoys me on a fragrance because I should be the one wearing it and not the opposite. I truly hope that changes in years to come because it's such a classic!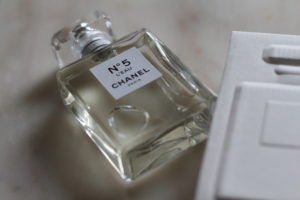 Chanel has released variations of the original fragrance (i.e. Premiére, Elixir Sensuel etc) all created by Jacques Polge – the nose being most of Chanel fragrances.
The interesting thing about this new version released this last Autumn, is that was created by Olivier Polge, Jacques Polge's son and the nose behind Chance Eau Vive and some of the Les Exclusifs like Misia and Boy.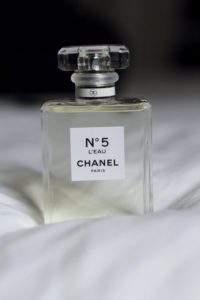 Top notes: Lemon, Mandarin, Orange, Neroli and Aldehydes
Heart: Rose, Ylang-Ylang, Jasmine
Base: Cedar, White musk
Many fans of the original No5 didn't waste time and said this version is a crowd pleaser and missing character. In my opinion, this new version still has the Chanel No5 DNA on its composition but has a lovely citrus twist on the opening and then develops into a soft musky goodness, it's a modern No5.
But I have to agree that it is a crowd pleaser , it's easy going and very easy to wear.  Nevertheless, still a very elegant and sophisticated fragrance. I'm really glad this is my first No5, sometimes you just need to appreciate the calmness in the middle of the buzz.
Have you smelled this new reworked version? What are your thoughts?