Cold dark mornings have arrived here in Scandinavia and with them that cold air that sucks all the moisture from your skin. When I work in the morning, I wake up at 6am and let me tell you, there's no way I'm waking up 10 to 15 minutes earlier to fix my red cheeks and dark circles.
So, I wanted something that will function as an extremely moisturizing day cream and gave me a bit of coverage and yes, as you know, I have quite a few tinted moisturisers/cc creams but none of them feel moisturizing enough to use them on it's o,wn.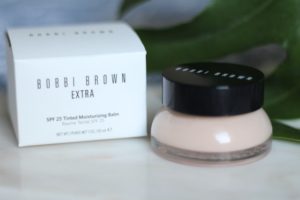 Then, I remembered that years ago I used the Bobbi Brown EXTRA SPF 25 tinted moisturizing balm – what a mouthful! – and even though, was totally not appropriate for my skin type at the time I totally enjoyed using it – I first saw it in Estée's Lalonde youtube channel and later on this amazing Lisa Eldridge mature skin tutorial – but ended up passing it to my mum.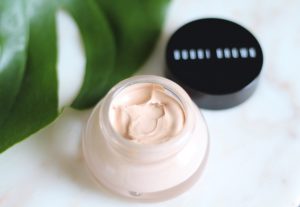 The EXTRA line is the skincare range from Bobbi Brown and honestly I'm so happy to have this hybrid skincare product back in my life, it's super hydrating and evens out my skin tone in one quick step, the coverage is extremely light but I find it enough for everyday. It wears quite well now that my skin is dehydrated leaving it feel moisturized throughout the day.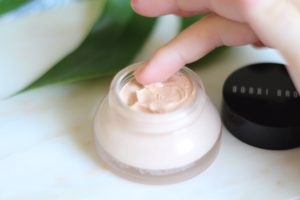 Be aware that if you live in a country warmer than Sweden it would probably not suit you, it's really balmy when applied and looks really shiny upon application but honestly it's such a treat for my dehydrated skin. It has a herby / lavender smell, which I thoroughly enjoy in the morning actually! It's SO energizing! Also, has SPF25 which is always a plus – you know how I like SPF integrated in skincare.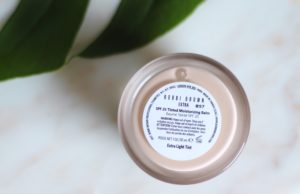 I have the shade extra light tint, which suits my skin tone perfectly, it is the second lightest shade the lightest being Alabaster but there are 7 shades in the range
The thing I dislike about this product is the bloody jar! I mean it feels extremely luxurious, it's a very thick glass and feels sturdy but honestly… not hygienic and a pain in the %£€#! to travel.
Now, for the grand finale… (not really!) you can see how the this sits on my face, I'm just wearing the tinted balm on it's own and as you can see, the redness on my cheeks still peeks through but as I mentioned this coverage for me is enough for everyday. It looks and feels like I'm not wearing anything!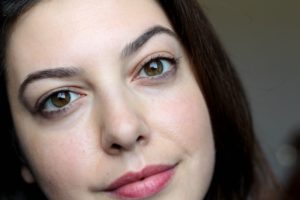 Are you like me and have a one step face at 6 am? :p