Autumn is my favourite season of the year, even though most of the people hate it – I'm an Autumn baby and i love my scarves, boots and coats okay? Leave me alone! – so I thought I would share some of the things I love to use this season.
Massive "blanket like" Scarf 
Who doesn't love a cozy, massive scarf? Lenny Kravitz does!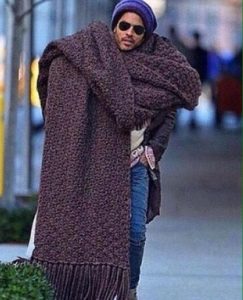 Ok, let's not exaggerate.
But I do love big, chunky scarves where I can wrap my neck around and don't feel any of the ice cold wind, so for me are an essential – let me tell you, the cold wind here in Sweden is like a knife that cuts directly on your jugular.
Crazy for scarves as I am this year decided to invest on a Acne Studios one, of course it needed to be in the classic Acne Studios salmony pink to give a pop of colour on the long, dark days.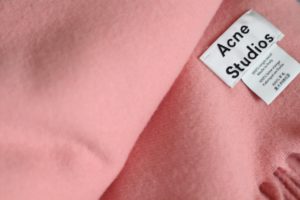 Comforting Scent 
If you haven't read my post all about this fragrance, just go over here and have a read! This is my Autumn comforting scent, lately I've added another one to the party – it's on my instagram in case you're wondering – but it's very recent to tell if it's going to stay, so Gypsy Water it is!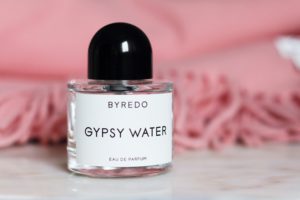 Bronzer 
My face barely tans and that's a fact.
I always need a bit of bronzing powder to perk my face up and try to fight against my pasty white face. This Aerin Kaleidolight palette is an oldie which I recently been using on a daily basis and spoke about it in one my latest videos.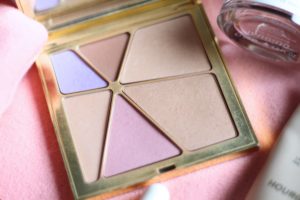 I usually swirl my brush in all shades and then top up on the apples of the cheeks with the blush shade – that beautiful blush rose –  and works wonders. It's sheer, so it's really difficult to go overboard on a pasty white face like mine!
Glow
Despite the season, glow is essential! But once Autumn comes, my skin tends to lack moisture and I need all the help to keep it glowy, this is when my little friend here comes to the rescue.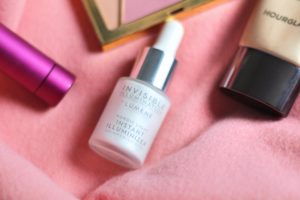 This highlighter from Lumene is one of the most natural illuminators I've come across, it really melts on the skin without empathizing skin texture (review coming soon!). However sheer, can be built up  to a more stark highlighter but because of the shade I would choose one of the another ones from Lumene to do that.
Hydrating Base 
Well, all of what I've said above!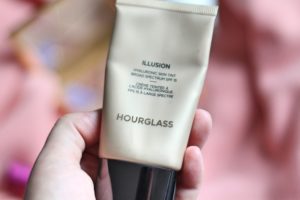 I bought this skin tint – don't get deceived by the term "tint", this has a very decent coverage! – last year and spoke about it on a first impressions video. I still really like it, I do find that keeps my skin hydrated throughout the day and it doesn't look dry after couple of hours! I have the shade shell and it's perfect!
Perfect Lips
My lips and the cold don't go well together and even though I would love to pull off a matte lip on the colder months I find it difficult with chapped lips. For this, I resort to my trustee Fresh sugar lip balm in the shade Berry and as you can see has been well loved, all the lettering has rubbed off!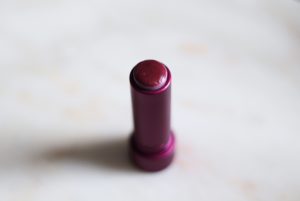 I adore this lip balm, it is on his last legs but lasted yonks and even though is a balm has a really nice colour pay off, it's extremely moisturizing and just improves even the most chapped lips! Also has spf 15, which is always a plus.
It's a shame they don't sell it here in Sweden nor ship here, guess I need to stock up next time I visit London.