The range Hylamide from Deciem – The Abnormal Beauty Company always caught my eye – I'm sure there's nothing to do with bright coloured *pantone like* packaging – but I never tried anything from the brand until I was on the hunt for a new day serum. I bought these on a whim and I haven't read many reviews on it, so I can give you my honest opinion so far.
Firstly, I opted for the SubQ anti-age, because since I'm 25 I use "age preventing" skincare and intend to carry on doing it. I could try and give you the ingredients blurb from the website,  but really, who am I trying to deceive? I can't tell you all the deets on the ingredients and they explain it much better than I do ;p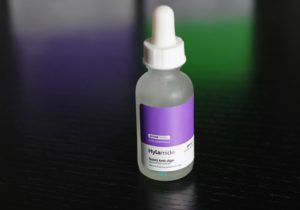 It feels like a more fluid version of the famous hydraluron and when applied it also feels tacky like hydraluron does. I guess the similarities are due to the high content of hyaluronic acid. On application I feel that my skin is ready for the remaining steps of my skincare routine, did this product blown me away? So far, not really… On the long run, we'll see. I'll keep you posted on the stubborn expression lines.
My eye area is probably one of the most sensitive and dehydrated areas of my complexion. To be honest I never paid to much attention to the eye area – my bad, I know! – and if I don't moisturise properly I can easily see dehydration lines popping everywhere when I smile – not cute.
I wanted an extra step to increase hydration on my eye area and try to help prevent those lines, so when I saw the SubQ eyes I decided to give it a go.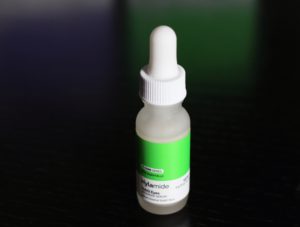 It does the job, what I like about it is how easily sinks into the skin, allowing me to apply my usual cream on top without any problems.  I don't think the time I've used it is enough to see any major results, but in conjunction with my eye cream, it definitely made a difference on my dehydration lines. Regarding the more deeper lines, I think I'll only be able to tell more about it when I use it for a longer period of time.
All in all, they are okay products in my humble opinion. Only the time will tell if they'll become staples on my skincare routine.